80% of Women Not Ready for Menopause, Study Reveals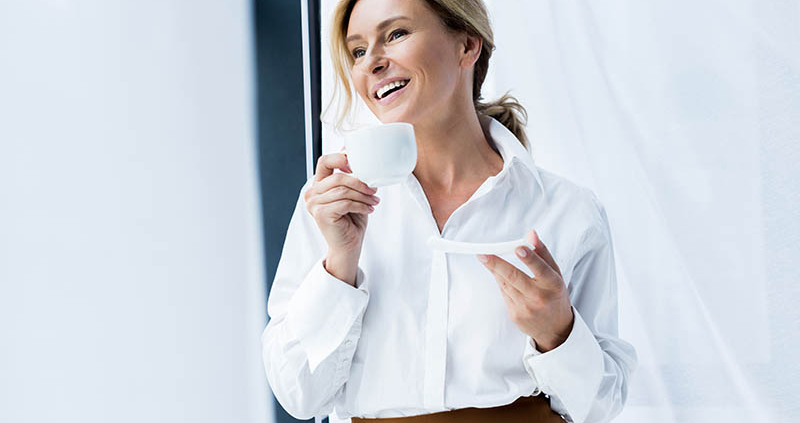 Three-quarters of women going through menopause will experience symptoms. Despite more media attention in recent years on these symptoms, some of which can be severe, a new study has revealed that most women are not at all prepared for menopause.
World Menopause Day is held every year on the 18th October. It's about raising awareness of menopause and the support options available for improving health and wellbeing.
In this article, we look at the latest research findings and the symptoms that women are most concerned about as well as the treatment options that are available.
Awareness of menopausal symptoms
The recent research, based on interviews with over 2,000 women, aged 18 to 74, revealed that many women are unaware that symptoms can appear up to ten years before their final period. Furthermore, younger women surveyed said that they are fearful of what to expect.
Menopause typically occurs for women around the age of 50 and marks the end of female reproduction as the ovaries stop producing hormones. Before this happens, though, there is normally a perimenopausal phase.
The study highlights a lack of knowledge in dealing with some of the most common symptoms that occur during this time. Additionally, women report feeling particularly anxious and stressed about symptoms caused by perimenopause affecting the skin and body. According to the survey, the symptoms women were most keen to prevent were increased sweating, more lines and wrinkles as collagen production slows down, and the emergence of adult acne.
Your menopause treatment options
Thirty-eight per cent of those interviewed would consider HRT gel or tablets to alleviate the symptoms of the menopause.
At The Wellington Women's Clinic, we can offer individually tailored treatments for women that are experiencing symptoms of menopause. We can help women to manage their symptoms and restore balance with a range of treatment options including lifestyle changes and complementary therapies.
We can advise women on different hormone replacement therapies and adaptations they can make to their skincare regime and skin treatments to help with their biggest concerns.
If you are concerned about the symptoms of menopause, get in touch to book an appointment to discuss Menopause Management.
https://www.thewellingtonwomensclinic.co.uk/wp-content/uploads/2022/07/blog-two.jpg
500
800
Clinic Team
https://www.thewellingtonwomensclinic.co.uk/wp-content/uploads/2022/07/The-Wellington-Womens-Clinic-logo.png
Clinic Team
2022-10-18 07:37:25
2022-11-09 13:17:42
80% of Women Not Ready for Menopause, Study Reveals